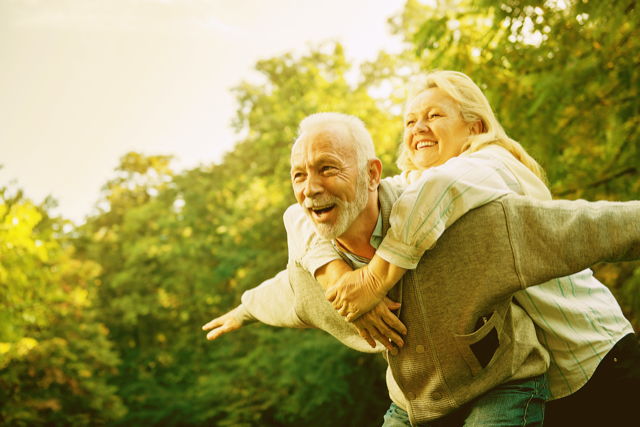 Today's seniors may be older, but they are also wiser. Having seen many changes in the delivery of dentistry as well as the social value of a beautiful, healthy smile, the Baby Boomer Generation has a greater appreciation of oral health than past generations.
Many Boomers are staying in the workforce longer and others are beginning to date again after life has brought changes in partnership. The Boomers are health and appearance conscious as a group and want to whiten, straighten, and improve the overall look of their teeth for a younger presentation.
Many times a senior dental patient seeks treatment because a grandchild has asked "Nana, why is your tooth dark?" Or because a child said, "Granddad, you need to get your teeth fixed!" Kids say the darndest things, but it is often the innocence of a child that brings attention to an issue that one's peers and older family members are not comfortable broaching. Consider the following:
Elderly Looking Teeth
Yellow
Crooked
Patchworked, multicolored restorations
Margins of old dental work visible
Younger Looking Teeth
White
Straight
Even shading
Invisible margins
A treatment plan for a Baby Boomer patient starts as with any other patient: a healthy foundation. Cavities and gum issues must be addressed first, then we can begin to develop a plan to give you a smile that will make you proud.
If you are interested in starting the journey toward a more youthful appearance, we invite you to call us for an examination. We will assess your dental needs, as well as your dental desires, and put together a plan that places you firmly on the path to health and beauty.
Dr. Michael Gillespie has practiced dentistry in Waynesville, NC for 27 years. The office has been named "BEST DENTIST" in the area multiple times and has the experience you need to address your dental needs. Call us at 828-456-9007 if we can help give you the smile you deserve!