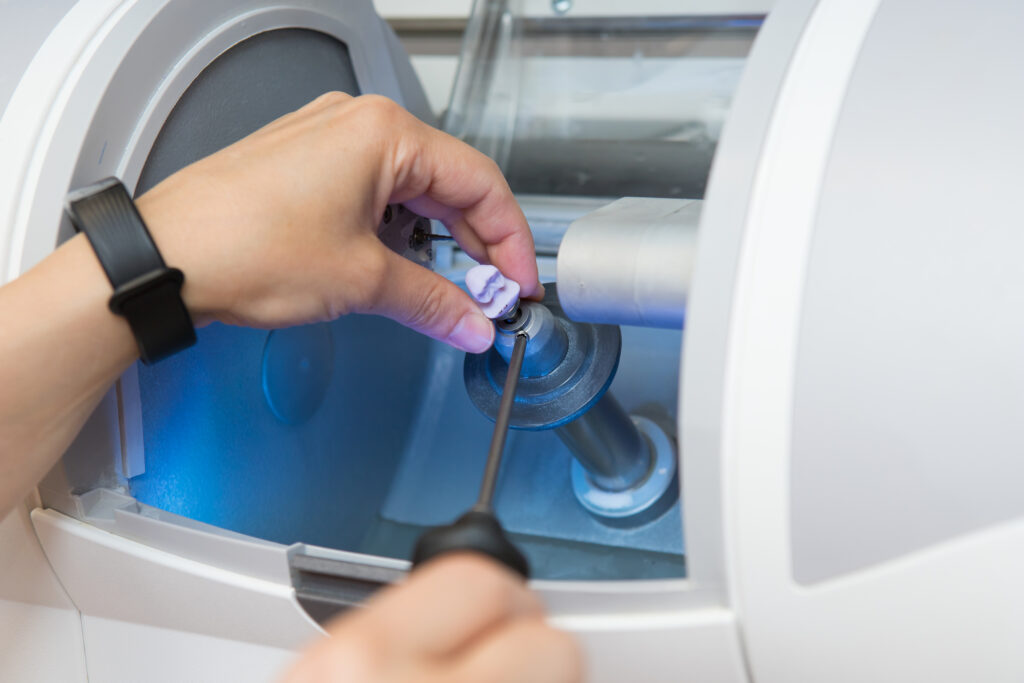 What is a CEREC® crown?
CEREC® is shorthand for Chairside Economical Restorations of Esthetic Ceramic. (See why we gave it a nickname?) Using CAD-CAM technology, we are now able to fabricate a high strength crown for a damaged tooth in one visit. This procedure traditionally took several weeks to reach fruition, encompassing at least two visits to the dental office. Now, our patients are thrilled that we can address their dental issues during a moderately short appointment, then get them back to their busy lives.
Are CEREC® crowns as strong as traditional crowns?
Traditionally, crowns have been made of gold or porcelain fused to metal.
Gold would be the strongest material, although it is not esthetic and most people object to the appearance, as it "ages" them.
Porcelain fused to metal has also been used for many years, but is subject to chipping. They also are unnaturally opaque, and as a person ages, you may see the metal substructure near the gum line as the gums recede.
CEREC® is made of a material called lithium disilicate, which is a very strong glass ceramic noted for its translucency and ability to be bonded to tooth structure.
Research shows that lithium disilicate crowns have a higher fracture resistance that porcelain fused to metal.
Are they as good as lab-made crowns?
These days, the majority of crowns made by U.S. labs are lithium disilicate, the same material generally used in our CEREC® crowns. While gold still has its uses, there are relatively few crowns made this way. Porcelain fused to metal is also used to a lesser extent since the advent of stronger, more cosmetic materials.
Dr. Michael Gillespie has practiced as a dentist in Waynesville, NC for 27 years. His award-winning team was recently named "Best Dentist" in the community. They have the experience to treat all of your dental needs.