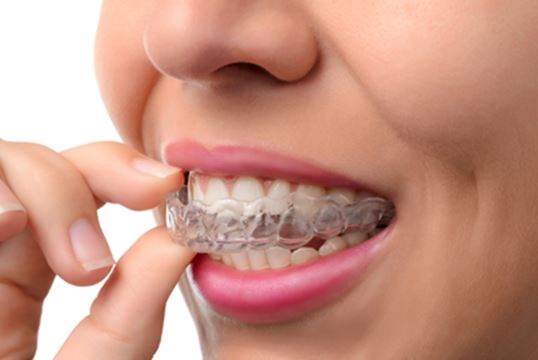 Many adults who had orthodontics in their youth have experienced orthodontic relapse, in which the teeth shift back to their original state. The thought of wearing braces again is not appealing to many adults and that's where ClearCorrect aligners can fill the gap.
The procedure involves impressions of both arches, either with traditional impression material or with our new digital optical scanner. These are uploaded to the ClearCorrect lab, where the teeth are manipulated digitally into the ideal set-up. Using 3D printing technology, a series of firm, plastic aligners are fabricated. Each aligner moves the teeth incrementally until they are ready for the next in the series. This is repeated until the teeth reach their ideal place in the arch.
Treatment generally takes from 3-12 months, depending on the amount of straighening needed. We have been providing orthodontic services for over 16 years. ClearCorrect is another tool in our orthodontic bag that allows us to straighten teeth for adults. This month we are offering complimentary orthodontic assessments. All new cases started in January and February 2018 will receive a $100 Amazon gift card!