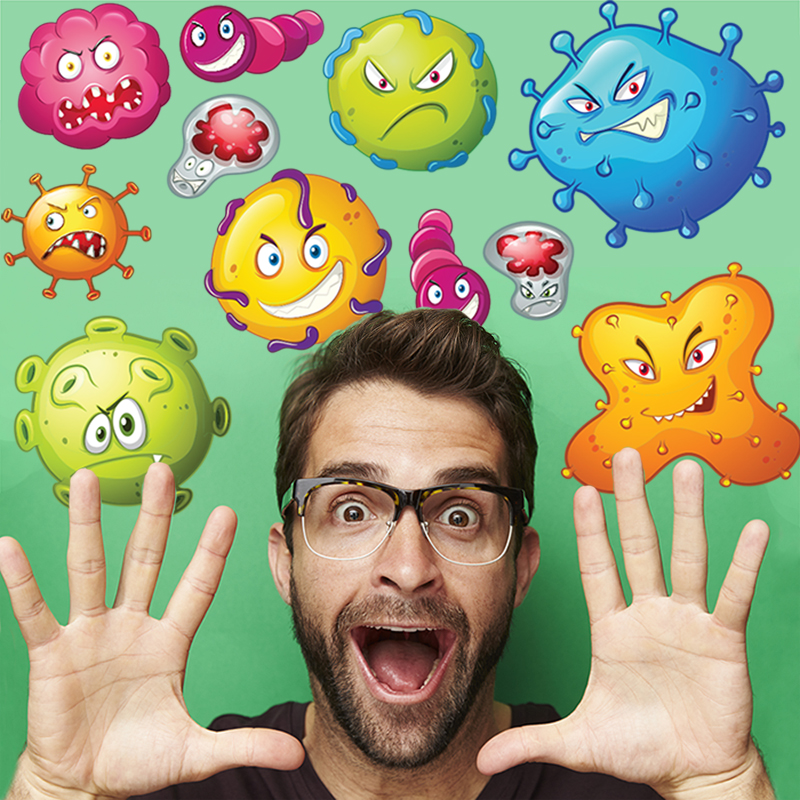 At the time of this writing, 522 Americans have been diagnosed with coronavirus, while 22 have died from complications of its' effects. Out of an abundance of caution, we are practicing an alternative to hand-shaking: elbow bumps and jazz hands! We are also ramping up our efforts to keep the public areas of our office disinfected and free of germs, whether they be corona, flu, common cold, or the crud.
Door knobs, faucet handles, counter tops, and other commonly touched areas will be, as Mama used to say, "swarped down" at pre-set intervals during the day using disinfectant wipes. We will also have hand sanitizers in conspicuous places, and encourage thorough handwashing in our public restrooms.
Rest assured that our clinical areas are already clean due to our usual infection control routine to prevent the spread of pathogens from patient to patient, as well as between provider and patient. We employ single use disposable items where we can, and re-usable instruments are sterilized in an autoclave that reaches 275 degrees Fahrenheit. Treatment chairs and room surfaces are disinfected between patients using a professional strength disinfectant designed for healthcare use.
If you are ill, we encourage you to let us know before your visit. Depending on your symptoms, we may recommend that your appointment be rescheduled until you are free of illness. Likewise, we will ask our employees who are ill or have been exposed to illness to stay home. That way we can all be confident that we are doing our best to contain any form of sickness and prevent its' spread.
So if we offer up a different greeting, please know that we still love you. We just want each of us to enjoy good health until this all blows over. Until then—JAZZ HANDS!
Dr. Michael Gillespie has practiced dentistry in Waynesville, NC for 26 years. Our team has been recognized as "Best Dentist" multiple times. If you would like to join our family of patients, please give us a call!