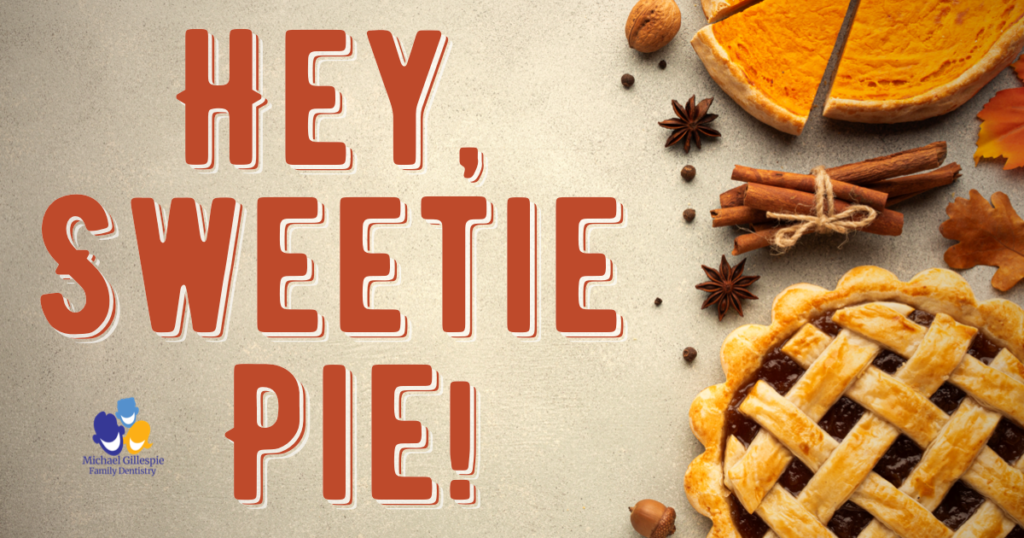 With Thanksgiving fast approaching, it's time to put together the menu for the big day. For most of us, Thanksgiving Dinner is a time to loosen the belt and dive into some treats that we only get once or twice a year. Many of us, though, are also health conscious and don't want to blow our hard-fought gains on one meal and the inevitable recovery.
One way to enjoy ourselves and yet not overindulge is to get educated on what we're eating. Sugar adds calories and is also a culprit in tooth decay. When you hit the dessert table, it might be good to know which pie will send your blood sugar sky high and which will be a healthier option. Below, we rank six pies and their sugar contents. Keep in mind that 4 grams is equal to 1 teaspoon of sugar.
PEACH PIE
You'll feel peachy keen if you try this treat from our Georgia neighbors. A slice of peach pie charts in at only 9 grams of sugar. Don't eat too much, though, or you'll feel like the pits!
SWEET POTATO PIE
Sweet taters are chock full of beta-carotene, which is converted into Vitamin A by the liver. This helps fight infection as well as aids to regulate our blood sugar. Although sweet potato pie contains 13 grams of sugar, it may be one of the healthiest pies on our list.
BLUEBERRY PIE
Blueberries are another superfood, touted as the "King of the Antioxidants." These antioxidants help fight aging as well as diseases such as cancer. But don't overdo it! At 15 grams of sugar, you could end up like Violet in Charlie and the Chocolate Factory and get trucked down to the juicer!
APPLE PIE
Mom, America, and Apple Pie! This classic pie comes in at 20 grams of sugar. An apple a day may keep the doctor away, but it may keep the dentist busy!
PUMPKIN PIE
The iconic pie of Thanksgiving charts at 21 grams of sugar. But, what the heck. It's Thanksgiving. You probably won't eat it again until next year!
PECAN PIE
The crunchy crust. The nutty pecans. The ooey, gooey, gelatinous filling. This is one that you may want to opt for a smaller slice. At 31 grams of sugar, one slice can contain 500 calories. That gelatinous filling, tho.
ADD-ONS
You weren't going to eat that pie naked were you? Some of the delicious toppings we love are also sugar-laden.
ICE CREAM
I scream, you scream, we all scream for ice cream! A whole scoop of ice cream adds 14 grams of sugar. For some of the pies, one scoop doubles the sugar content of the dessert.
WHIPPED TOPPING
Cool Whip and Reddi Wip both add 1-2 grams of sugar per 2 TBSP serving. If you are like me, that 2 TBSP becomes 6 TBSP pretty quickly. Still, a somewhat healthier alternative to ice cream.
Dr. Michael Gillespie has practiced dentistry in Waynesville for 26 years. His award-winning team invites you to become a part of our dental family. We see patients of all ages and all pie persuasions!