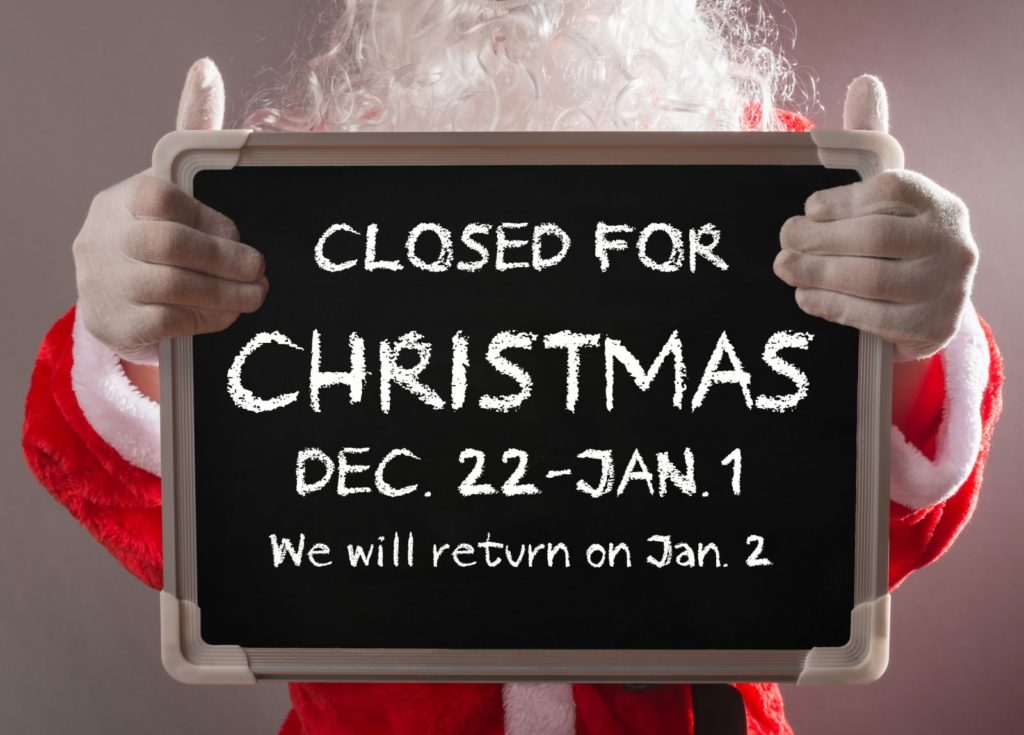 Tooth problems during Christmas are worse than the Grinch stealing your presents. Listed below are several dental emergencies and their solutions should you find yourself in a dental pinch while we are closed over the holidays.
Broken or Chipped Tooth: Use temporary dental restorative material or orthodontic wax to cover the area. These may be found in the dental section of local drug stores.
Loose Crown: Use temporary dental cement to re-seat the crown until you can be seen in our office. Be sure to perform a dry run to make sure you can seat it properly. This material is also found at the drug store.
Swelling: If the swelling is severe, or extends into the eye or neck, visit Urgent Care or the Emergency Room immediately. You may need an antibiotic to control infection.
Toothache: For mild discomfort use two 200 mg Ibuprofen (Advil or Motrin) and two 500 mg Acetaminophen (Tylenol) in combination every 4-6 hours. Studies show this protocol is as effective as prescription pain medicines.
Loose Orthodontic Bracket: A loose or lost bracket will not pose a problem over the short term. If a wire is loose, clip it with wire pliers and place orthodontic wax if needed to cover it.
Our office is closed from December 22-January 1 and will return on Tuesday, January 2, 2018.