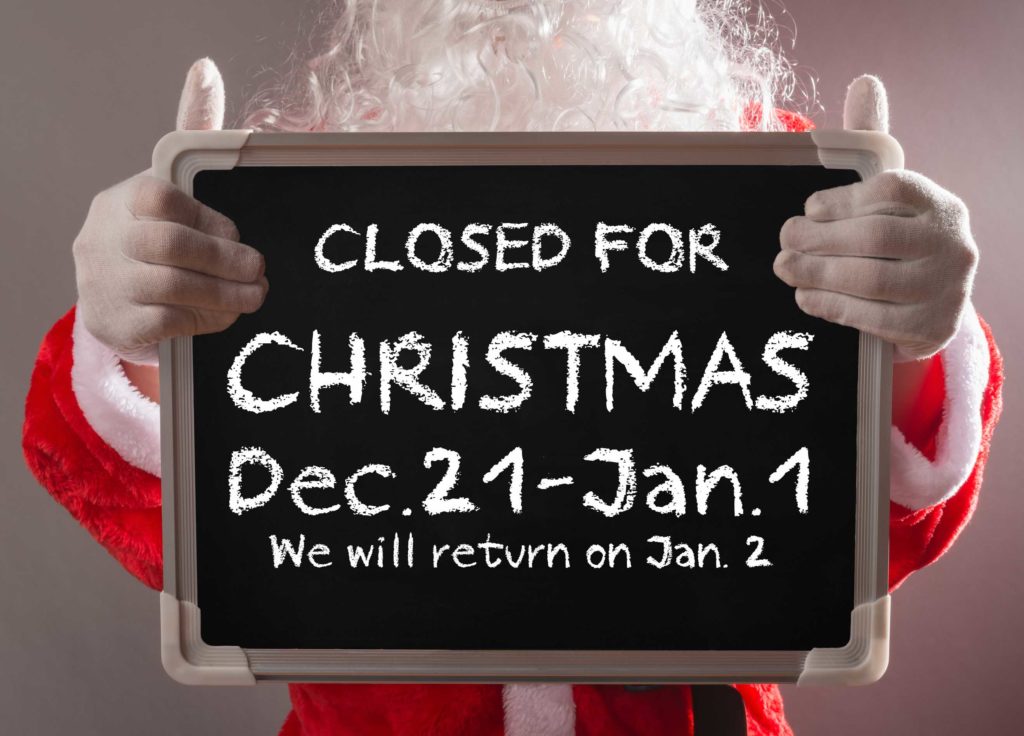 Our office will be closed from December 21 through January 1 for Christmas vacation. Since most other dental offices will be closed as well, finding help for a tooth-related emergency may prove tricky. Read on to learn tips to handle the most common dental emergencies:
How to Handle Common Dental Emergencies
Toothache

Slight tooth pain may be handled with analgesics. We recommend two 200 mg Ibuprofen and two Extra-Strength Tylenol be taken together, every 4-6 hours as needed for pain. For tooth sensitivity, you may try over-the-counter gels such as Anbesol or Oragel until you can be seen.

Pain & Swelling

Swelling is often a sign of infection and should not be ignored. We recommend you visit Urgent Care or the hospital emergency room at the first sign of swelling in the mouth. There, you may be placed on antibiotics if needed, as well as receive advice on treating your symptoms.

Broken Tooth

If a tooth is chipped and absent of pain, it is likely you can wait until we return to be seen. If you are experiencing sensitivity, try a temporary dental filling material which can be found in drug stores and local grocery stores. You may have to re-apply from time to time, but it will keep the broken area covered and provide relief.

Lost Filling

Similar to broken tooth, seal the affected area with temporary dental filling material until you can be seen.

Loose Crown

Most crowns can be temporarily re-cemented with a temporary dental cement found in stores. If the crown is broken or lost, treat it according to the broken tooth procedure outlined above.
Best Wishes for a Fantastic Holiday!
We hope your holidays will not be affected by oral health issues. But if you feel you need to be seen by a dental professional while we are closed, we have contacted Dr. Lestage of Dental Urgent Care in Asheville to handle true emergencies. His office may be reached at 828-505-3410. To avoid many dental emergencies, we recommend you do not put off necessary treatment. Contact us to schedule your appointment or ask us any questions before our office closure!
Contact Us