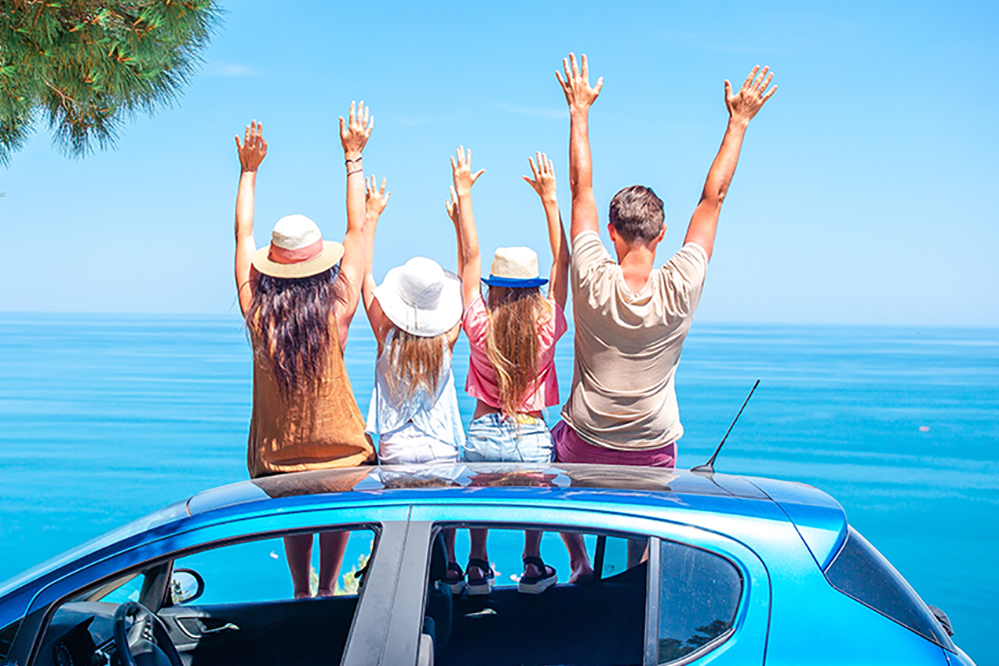 Summer's here and the time is right for taking care of your teeth! While we tend to go free and easy during our vacations and leisure time, it is important to keep a routine so we don't have any dental surprises when the heat starts to fade in a few months.
STICK WITH THE PROGRAM
Kids are out of school and have a little more time to sleep in before the day begins. Parents on vacation may let their own normal routines slide somewhat, and may be less diligent with their oral health regimen. We may enjoy ice cream, lemonade, and other summery treats during our breaks. That's why it is even more important to keep up with our brushing and flossing habits.
Brush at least twice a day. In the morning to remove dental plaque that has formed overnight, and before bed to remove food debris and cleanse our teeth of the treats we've enjoyed during the day. Also, become an avid flosser. The toothbrush can't reach those surfaces between the teeth, and floss acts as an interdental cleanser.
BE CAREFUL OUT THERE
Summer weather beckons us outside and many of us will be participating in outdoor activities. We have seen patients on an emergency basis to treat dental mishaps that occurred during pool diving, skateboarding, softball, and many others. We'll never forget the grandmother that knocked her tooth out at Sliding Rock!
We also see many out-of-town and state visitors during the summer months. We are here to provide urgent care for you should you find yourself in a dental pickle!
KEEP YOUR APPOINTMENTS
It may be tempting to put off your dental appointment during the summer. Who wants to disrupt a summer day by going to the dentist? But you also don't want to have to find a dentist if you are at the beach or traveling out of state. Keeping on top of your regularly scheduled exams and treatment will allow us to find and treat dental issues before they become an emergency.
Dr. Michael Gillespie has practiced dentistry in Waynesville, NC for 27 years. The award-winning team has the experience you need to treat all your dental needs!