April is Oral Cancer Awareness Month. While there are well-documented causes of oral cancer, we will concentrate on the oral cancer exam in this month's blog post.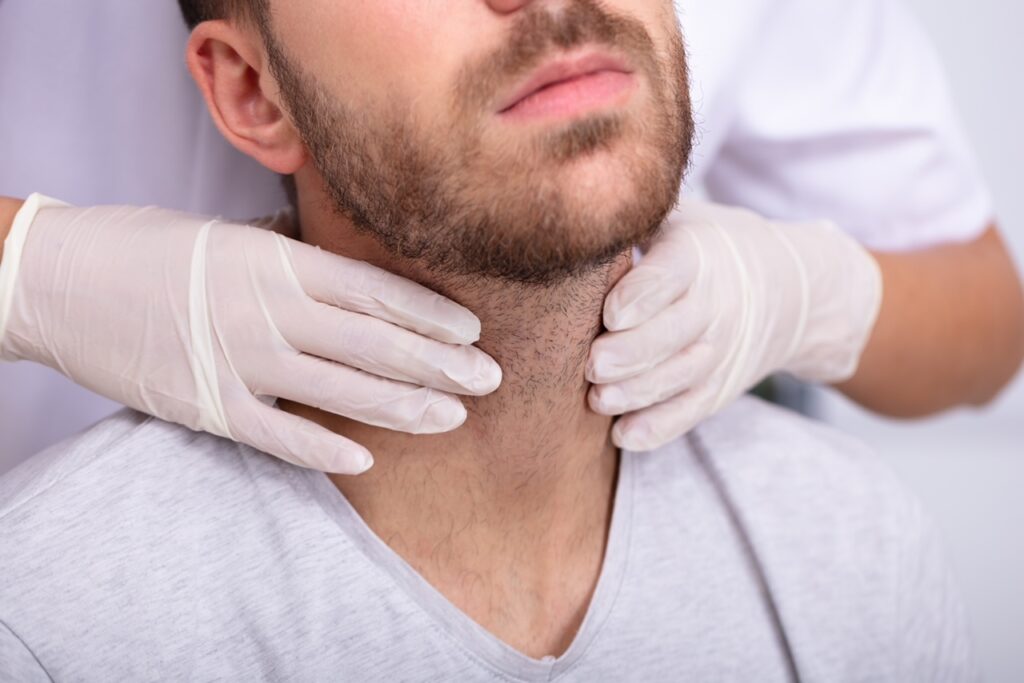 We perform an oral cancer screening at each of our New Patient Visits, as well as once per year for our routine patients. During the exam several questions are asked. Let's delve into the reasons for each.
WHAT IS YOUR TOBACCO HISTORY?
90% of oral cancer patients are tobacco users. Whether smoked, chewed, or dipped, tobacco is a known carcinogen with a well-studied link to both oral and lung cancers.
CONCERNING ALCOHOL, DO YOU TYPICALLY HAVE MORE THAN 1-2 DRINKS PER DAY?
More than 2 drinks per day for men and 1 drink for women increases your risk for oral cancer. Those who use both alcohol and tobacco are at an even higher risk for oral cancer.
DO YOU EVER HAVE TENDERNESS OR LUMPS IN YOUR NECK?
Do not ignore a tender lump below the jaw line and along the neck muscles. Any lump that persists for more than a week needs to be checked. Lymph nodes may become swollen in response to oral cancer or may be cancerous themselves.
DO YOU HAVE ANY TENDERNESS WHEN YOU SWALLOW?
For many oral cancer sufferers, the first sign is difficulty in swallowing or the feeling that something is stuck in their throat. This needs evaluation by an Ear, Nose, and Throat physician.
These questions, along with a tactile exam are followed by an evaluation of the intraoral tissues with our Oral ID technology. Using an intense light programmed to a specific wavelength, the mouth can be examined for any abnormalities using fluorescence technology. Under the light, healthy tissue glows and diseased tissue appears darkened. Often these pathologies are not seen readily with the naked eye.
Dr. Michael Gillespie has practiced dentistry in Waynesville, NC for 28 years. His award-winning team has the experience and skill to treat your entire family.