Orthodontics for Your Smile in Waynesville
Orthodontics does far more than just leave you with a straighter smile. It can fix your bite, which in turn can help you chew properly, avoid possible jaw pain and chronic headaches, and prevent dental damage due to misplaced pressure or teeth grinding. It also makes it easier to keep your teeth and gums healthy. At our Waynesville, NC dental practice, we can provide you with personalized orthodontic treatment to address your unique alignment concerns and leave you with beautifully straight teeth.
What Orthodontic Treatment Can Correct
Still deciding if you should get orthodontic treatment? If you are dealing with any of the following dental issues, then clear aligner therapy or braces could help you achieve a straighter, healthier smile.

Crowding
When teeth don't have enough room to fit together properly.

Spacing
When there are gaps between teeth.

Overbite
When the upper front teeth extend out over the lower front teeth.

Underbite
When the lower front feet extend out over the upper front teeth.

Crossbite
When upper teeth fall inside the lower teeth.

Mismatched Midline
When the line between your two upper front teeth and the line between your two lower front teeth doesn't align.

Open Bite
When the upper and lower front teeth don't come together when the mouth is closed.

Rotated Tooth
When a tooth is not aligned properly related to the nearby teeth.
Our Orthodontic Options
At Michael D. Gillespie, DDS, we offer two different orthodontic options: clear aligner therapy and conventional braces. Each of these treatments has it's own unique advantages, and our team is happy to help if you're on the fence about which one to get.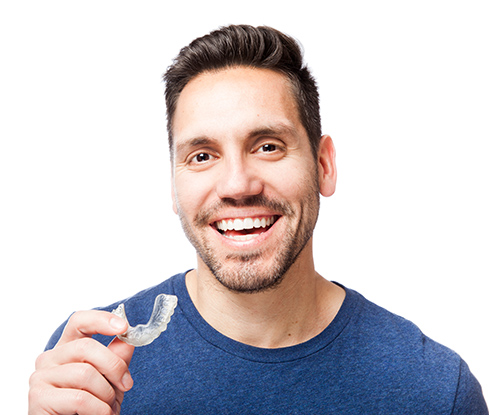 ClearCorrect™ Aligner Therapy
ClearCorrect is a type of aligner therapy—a teeth straightening method that uses a series of clear trays rather than brackets and wires. Since these trays are barely noticeable, you can count on being able to smile confidently throughout your entire orthodontic treatment. Conveniently, these trays are also completely removable so the way you brush and floss doesn't have to change, and you won't have to keep in mind any food restrictions.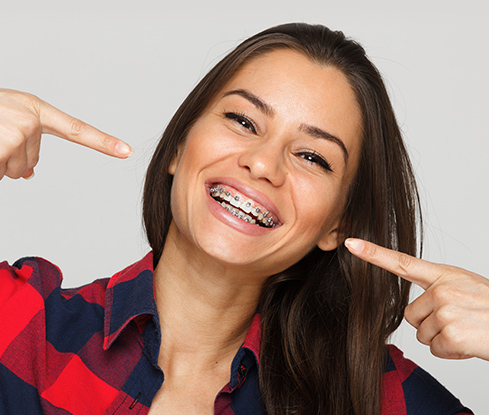 Metal Braces
Modern metal braces have the time-tested technology that can handle even the most severe teeth straightening needs, but are also now sleeker and more comfortable than ever before. Braces are also oftentimes a more affordable option.

Hear from Some of Our Patients
"Dr Gillespie and his staff have been taking care of our family for almost 20 years. They are always extremely thorough and professional. I would highly recommend them to anyone!"
– Laura P.
"From the moment you walk in the door, the staff puts you at ease & everyone treats you with the utmost care & courtesy."
– Peggy Q.
"Dr. Gillespie has been my dentist for about 14 years… I really appreciated their concern for me and my new smile. The entire staff is the best."
– Sandy R.
"They're so accommodating and most importantly, always welcoming and have a comforting environment. I never feel embarrassed and actually love coming here."
– Karen W.